Reset password is only available for customers that have enabled ADAM account management. If your account is managed using an SSO integration you will need to contact your companies technical department to update or reset your password.
To reset your password:
Visit your client login page.
Click Forgot Password
Enter your username or email address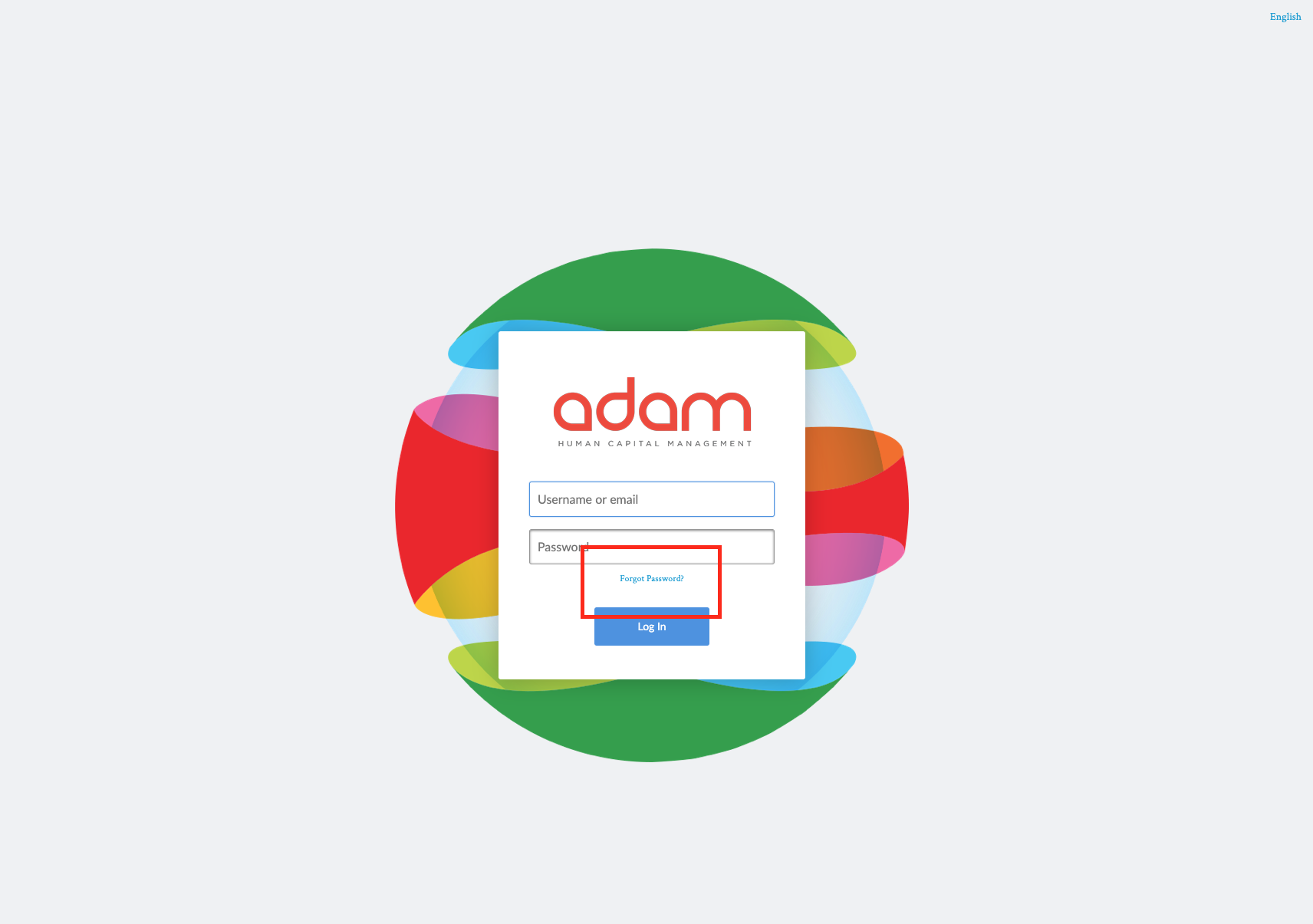 You will receive an email than contains a link to reset your password.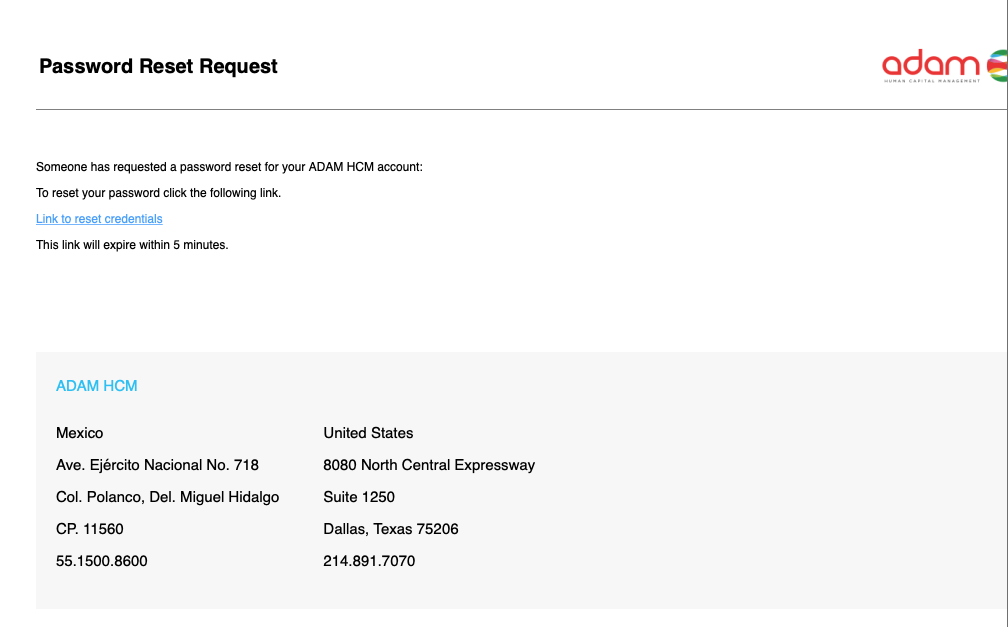 Enter your new password: